Bush Kidz Early Learning Centres in Brassall and Blacksoil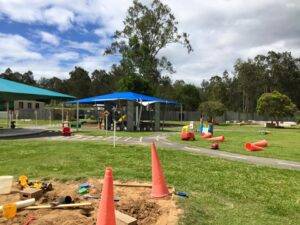 Bush Kidz Blacksoil and Bush Kidz Brassall Child care Centres are safe havens where your kids can learn, play and socialise in a relaxed, safe and fun environment.
Our philosophy is founded on the knowledge that successful early childhood development comes from well-rounded engagement in social, emotional, cognitive, physical and aesthetic experiences.
We treat each child individually, giving them the freedom to express and explore themselves fully. We cater to the specific needs of every child in our care, no matter how special and complicated it may be. Above all, we give every child the space and atmosphere to be a child.
At our Bush Kidz Early Learning Centres in Blacksoil and Brassall, we encourage every child to learn through play, providing facilities and resources that light up their imaginations and make learning fun.
We recognise that every family is different, and every child has special individual abilities and skills. That's why we always tailor our programs to suit every child's needs and learning capacities.
We are also very fortunate to have a rich abundance of natural surroundings for our happy kids to play in. Nature and outside exploration are emphasised at all Bush Kidz Centres, and we see to it that all our kids feel safe and secure while exploring the world around them.
At our Bush Kidz Early Learning Centres in Brassall and Blacksoil, we'll help your child develop trust and security in loving relationship.
If you would like to bring your child in for a visit and see our lovely Bush Kidz centres, please call us to book in an appointment
(07) 3201 4231 for Blacksoil or (07) 3813 0975 for Brassall.
Our Programs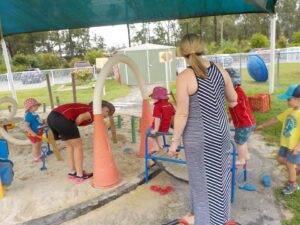 At Bush Kidz, we don't just offer childcare in its traditional form – we also provide a range of childcare centre programs that will give your child a unique experience and allow them to grow in fun, new ways.
Whether it's our junior farmers program, our gardening project or our junior MasterChef program where kids learn new skills and have fun in the kitchen, we offer a variety of programs learning more exciting and enjoyable. Read more about our range of exciting programs here >>>
Our Philosophy
We're committed to making our childcare centre a place where kids are free to explore, play and be themselves.
Your child's safety and well-being will always be a top priority for us, and we go to great lengths to ensure a secure and friendly environment for your child. Whether they come every day or once a fortnight, you'll they'll feel safe and comfortable in our care.
We welcome every child with warmth and fun, and we always treat each child with respect, dignity and care. We know how special your little boy or girl is, and we will help them develop the qualities that make them truly unique. At Bush Kidz Blacksoil and Brassall Early Learning Centres, your child will find plenty of opportunities to let their personalities shine and their individuality to flourish.
We want you to feel comfortable and secure knowing that your children are in the very best possible care when they are with us. We encourage you to get in contact with us or visit a Bush Kidz child care centre near you to meet our staff and see how we help children learn and grow.
You can read more about our philosophy here >>>
Tips on Getting Your Child Ready to Start Childcare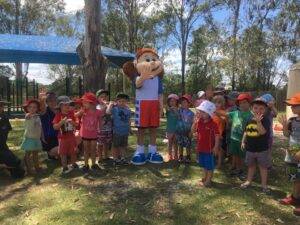 When your child starts childcare, it can be scary and overwhelming for them. It's important that you ease them into this new and exciting time, making the process fun and positive so that it becomes a truly rewarding experience.
All children adapt to childcare at different rates, so it's crucial to give them plenty of time and space to work out their feelings.
Here are a few handy tips that can help you give your child the best possible start with their daycare experience:
Be consistent with timing at the beginning of their daycare. Kids internally clock how much time you spend apart from them, so it is important to be consistent with them from the very start.
Children can tell if you are uncomfortable leaving them! If you are anxious, they will be too – so it is important to keep the transition positive as much as possible. Talk about why you are leaving and when you will be back to help ease any worries they may have.
Visit us first so your child can get acquainted. It is perfectly ok to stay for a couple of hours, or even for a couple of days. After that, your child will likely be much more comfortable and will not need so much time with you there to feel confident staying alone.
Bring something familiar and special from home to make them feel more comfortable with their surroundings. It can be very helpful to have something that reminds them of home – especially when it's time to say goodbye and they start feeling a little scared and sad.
Accepting New Childcare Centre Admissions Now
We would absolutely love to meet you and your family, and we would be thrilled to welcome you to the Bush Kidz family. Our centres are currently accepting new admissions, and we welcome you to visit us to meet our team of carers.