At Bush Kidz, we are committed to the health and wellbeing of your child. We know that a key part of your child's health comes down to their diet, which is why we wanted to share some of this information about why your child's nutrition is so vital.
After all, you play a key role in fostering your child's eating habits as they grow and develop, and a key part of this is selecting nutritionally dense food choices which contribute to your child's mental, physical, and intellectual development.
When children have nutrient deficiencies, they run the risk of susceptibility to illness, as well as issues with body function and brain function. But it's not as simple as just choosing what you would eat as healthy food – children's nutritional needs are more nuanced than those of adults, and it's important to make choices that are suitable for your child at every developmental age.
Nutrition is Vital for Physical Growth
When children are young, they are constantly active – and while this is great for parents who are looking to encourage their children to move around and explore, it can present a challenge for parents who need their children to take in the calories they need to eat to grow.
It's a good idea to allow your toddler to graze on nutrient-rich snacks throughout the day to ensure they are getting the right amount of calories for their growing bodies.
Make sure you steer clear of things like fruit juices – because these types of foods and juices don't fill your child up, but they do add a lot of 'empty' calories.
When we are talking about snacking, we're not talking about snack food either – we are talking about eating nutritious things like vegetable crudités, rice cakes, avocado, cherry tomatoes, hummus, and other tasty snacks. Snack food is not great because it deprives your toddler of essential nutrients but satiates hunger – at least temporarily.
Neurological development
It is so important that your child gets enough nutrients through the food they are eating to ensure healthy brain development. If your child is deficient of nutrients during your pregnancy, then they risk having learning difficulties, as well as potential behaviour issues and problems down the line.
Once you've had your child, you need to ensure that they're getting enough essential vitamins and minerals.
The best way to do this is to feed your child a balanced diet which consists of plenty of vegetables and grains.
Whether you are vegetarian, vegan, omnivorous or follow another type of diet, you can give your child the nutrients they need.
At Bush Kidz we are committed to the health and wellbeing of every child, which is why we focus on nutrition and health for every child, feeding them three meals a day with a focus on safety and nutrition.
Nutrition for immunity
A healthy diet needs a range of foods and colours – which means that your children should be encouraged to 'eat the rainbow' – feasting on things like broccoli, beetroot, carrot, oranges, strawberries, among other foods.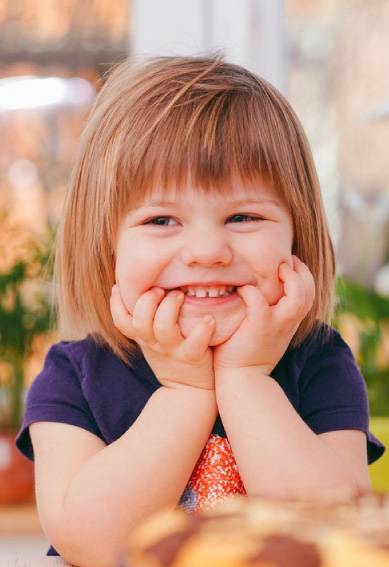 We know it might be tough to get your toddler to agree to eat certain foods, which is where 'hidden' food comes in handy!
We know that a key part of your child's health and immunity to disease and illness comes from their lasting health, which is fostered through diet and nutrition.
At Bush Kidz Early Learning Centres, we focus on providing children with a range of healthy options and choices and ensure that they have enough food to choose from.
We also encourage children to play an active role in their mealtimes, with foods and ingredients being identified and talked about. This fosters a deeper understanding for children and gives them a greater appreciation for healthy foods.
Contact Bush Kidz Today
At Bush Kidz we would love to see you and discuss the healthy options that are always on offer for every child who visits us. We have a weekly menu which is always changing to give children variation, and we display this in our foyer to ensure you know what's being served.
We accommodate dietary and religious and cultural meal requirements and are committed to you and your child's best possible experience.
Contact us today to come down to BuskKidz and say hi. We would love to meet you.